WIRELESS HEADSET RENTAL SERVICE
HERE'S HOW THE WHOLE CHAIN BEHIND OUR QUALITY SERVICES WORKS
1) Enter our website. Click on the homepage button to request a free quote.
2) Within 12 hours from sending the request for quote, you will be contacted by a salesperson who will take care of your requests, answering all your questions and clarifying your doubts, to then send you the best offer for the best success of your Silent Party . Here you can find the various types of rental. 
3) The SILENTSYSTEM Kit will be reserved for you, without any further commitment, for the entire duration of the offer. Within the deadline of the offer, to reserve the equipment, the payment of a confirmation deposit will be required.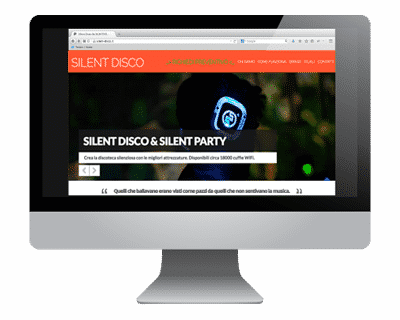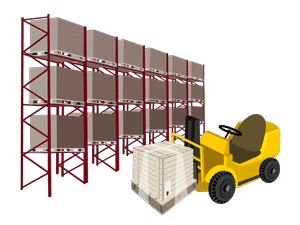 4) The payment of the deposit gives you the right to keep the headphones confidential for your silent event up to 15 days before the agreed date.
5) The fulfillment of your order is subject to payment of a deposit proportional to the quantity of headphones rented.
6) With the completion of these operations you have secured the necessary material for the organization of the Silent Disco: Wireless headphones (three channels), Enhanced Wireless Transmitters From 500 Meters of Range , and Multiple Battery Chargers (from 16 headphones each).
7) If you have decided to take advantage of our logistic service , you will be contacted by one of our staff to agree on the terms and methods of delivery of the Kit . We deliver throughout Italy and Europe.
8) The Silent Party Kit will be collected on the first day following the end date of the rental contract. One of our representatives will send you, via email, the labels for collection, which will be printed and attached to the packages, which must be well sealed.
9) It is always possible to collect and deliver the equipment for Silent Disco by our own at our warehouses.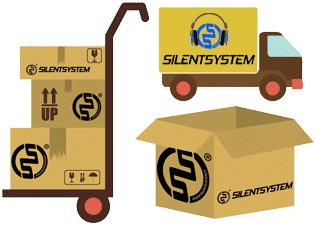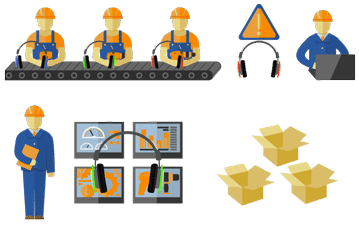 10) The material returned from the rental is taken over by the staff of our departments of verification, recharge, test and "sanitation".
11) First of all, the consistency of the delivery documents compiled by the customer with the material actually available will be verified, preparatory activity for the release of the deposits.
12) Before sanitizing, the headphones are recharged and tested . Only fully functional headphones will be made available for future rentals.